{ Happy Friday!!! It has come to my attention that there was a "glitch" in my feed. It's been resolved but some of you may have just been bombarded with about 12 posts at once. I'll keep any eye on it - thanks for your patience! }
Don't you LOVE it when things aren't perfect? I mean, I don't live in fantasy land and despite my best efforts, sometimes things just aren't PERFECT in this life. And that's one of the many reasons why I LOVE Janel and her blog
Hating Martha
!

Janel's blog is full of amazing craftiness and humor and she even throws this great "Stinky Linky" party where you can link up your not-so-perfectness!
And as if that wasn't enough, she's got recipes, too. Like her "
Grown-Up Shortcake
" that I HAD to try. My husband says I'm no good at desserts, but he gave this one 5 stars!!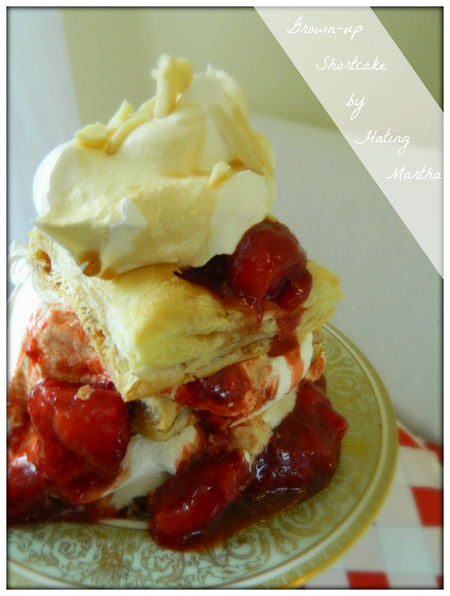 Janel also scoured the Earth when I was in a spray paint conundrum and for that I say "Janel, I Dig Your Chili!"
So, if you haven't already - go check out her blog
here
. Go!
Also, since I'm obviously not the only one who thinks she's marvelous, Hating Martha has been nominated as one of Babble's Top 50 Mom Craft Blogs! How cool is that? So, do me a favor and go
HERE
and vote for her and show the LOVE!